---
September 14, 1994 - March 22, 1995
ABC Situation Comedy
19 Episodes

Cast:
| | |
| --- | --- |
| Margaret Kim: | Margaret Cho |
| Katherine Kim: | Jodi Long |
| Benny Kim: | Clyde Kusatsu |
| Stuart Kim: | B.D. Wong |
| Eric Kim: | J.B. Quon |
| Grandma Kim: | Amy Hill |
| Ruthie: | Maddie Corman |
| Gloria: | Judy Gold |
| Casey Emerson: | Ashley Johnson |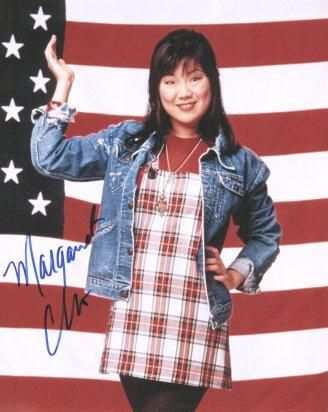 All-American Girl was a culture-clash comedy about a hip,
thoroughly assimilated Asian-American girl and her very
traditional mother. 21-year-old Margaret Kim and her
mother, Katherine, fought constantly, mostly over dates; Mom
wanted her to become the deferential wife of some nice
Korean boy, while Margaret favored caucasians in leather
biker garb. Stuart was Margaret's Goody Two-shoes older
brother, engaged and studying to become a cardiologist
while deferentially spending most of his time at his parents'
home. Eric, the younger brother, looked up to his sister,
much to Mom's chagrin. Dad just ducked for cover as the
women lobbed and argued one-liners at each other.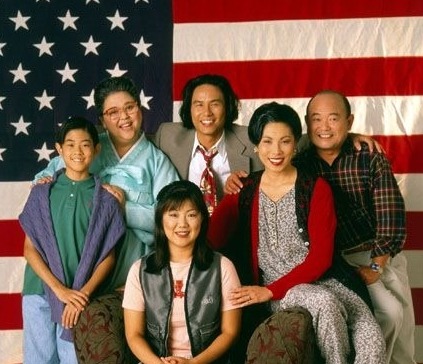 Click HERE to download theme song.
(Theme song provided by Todd Fuller's Sitcoms Online.)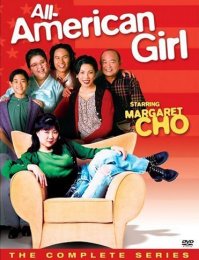 Click on the image above to purchase the complete series on DVD!

Click HERE to purchase TV books and videos!
---

All-American Girl Online
By Todd Fuller

Episode Guide
From EpGuides.com

All-American Girl
From TV.com

Margaret Cho
From Wikipedia

All-American Girl
From The Internet Movie Database


These links were last tested October 2013.