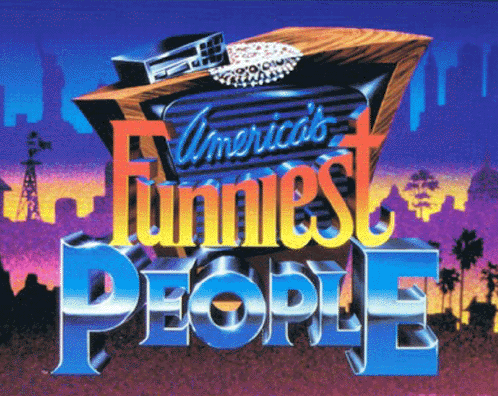 ---
May 13, 1990 - August 28, 1994
ABC Primetime Game Show
89 Episodes

Cast:
| | |
| --- | --- |
| Host: | Dave Coulier |
| Host (1990-1992): | Arleen Sorkin |
| Host (1992-1994): | Tawny Kitaen |
| Announcer: | Ernie Anderson |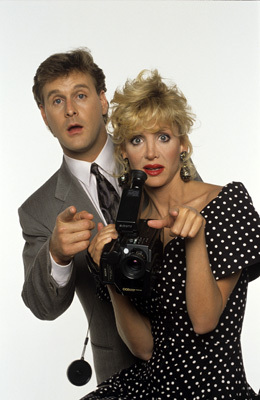 TV is famous for immediately cloning its hits, and this
cheerful low-budger series did just that for ABC's surprise
sensation America's Funniest Home Videos. It followed the
earlier show on the schedule, serving as the second half
of an ABC "videos" hour on Sunday night. There were
some differences between the two shows. On Videos, the
clips were shot by amateurs, and in most cases supposedly
not staged. On People, sequences were deliberately staged,
as ordinary people performed gags and stunts for the
camera. Some of the clips were shot by amateurs, and others
by the show's own crews. The same prize structure as on
Videos was used: $10,000 1st, $3,000 2nd, and $2,000 3rd.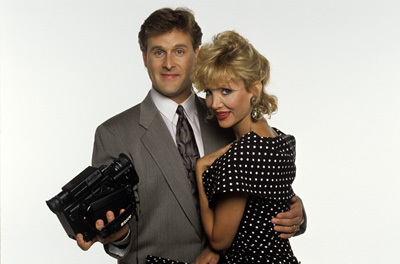 The gags were certainly high class. Four businessmen painted
their bellies with eyes and mouths, placed big hats over the
top half of their bodies, and "whistled" with their belly buttons;
a man used a vacuum cleaner to form bizarre shapes with his
mouth; and kids blurted out variations on jokes far older than
they were. Critics groaned, but they were drowned by laughter.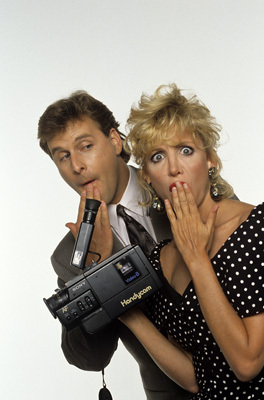 In the fall of 1993 the program was renamed The New America's
Funniest People and a guest co-host from a different ABC show
joined Dave and Tawny each week, to no particular effect.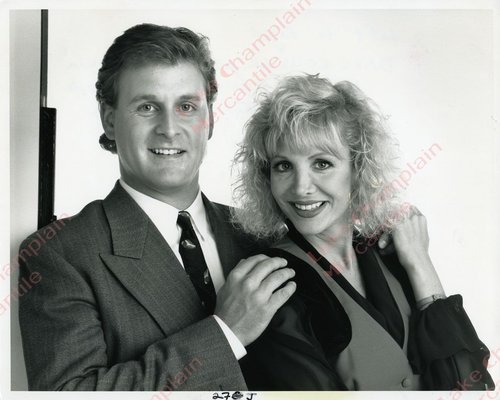 Click HERE to download theme song.



Click HERE to purchase TV books and videos!
---


Look for America's Funniest People on Superstation TBS.
America's Funniest People
From Vin Di Bona Productions


These links were last tested October 2010.