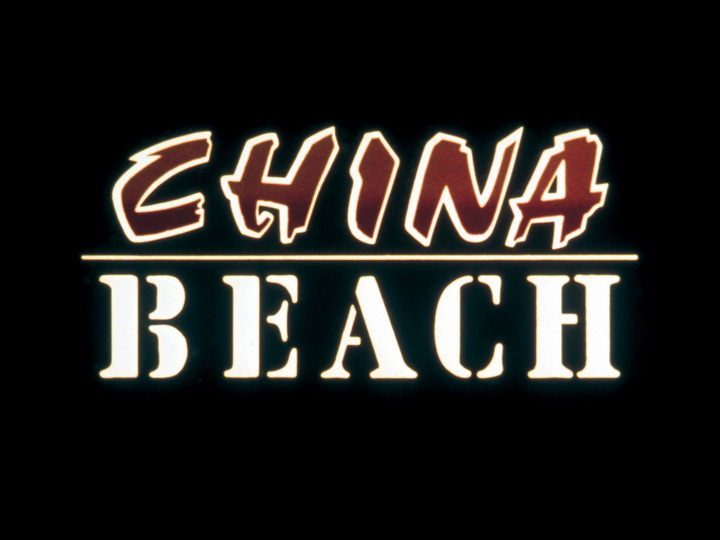 ---
April 26, 1988 - July 22, 1991
ABC Military Drama
64 Episodes

Cast:
| | |
| --- | --- |
| Nurse Colleen McMurphy: | Dana Delany |
| Cherry White: | Nan Woods |
| Laurette Barber: | Chloe Webb |
| K.C. Koloski: | Marg Helgenberger |
| Pvt. Sam Beckett: | Michael Boatman |
| Dr. Dick Richard: | Robert Picardo |
| Natch Austen: | Tim Ryan |
| Maj. Lila Garreau: | Concetta Tomei |
| Boonie Lanier: | Brian Wimmer |
| Wayloo Marie Holmes: | Megan Gallagher |
| Pvt. Frankie Bunsen: | Nancy Giles |
| Dodger: | Jeff Kober |
| Jeff Hyers: | Ned Vaughn |
| Sgt. Pepper: | Troy Evans |
| Holly the Donut Dolly: | Ricki Lake |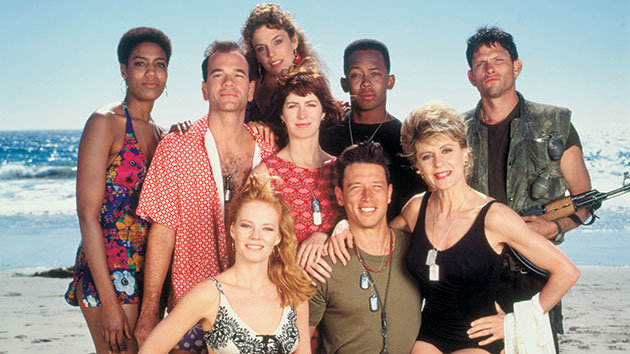 The premise of this series about the Vietnam War was
plausible, even if it did not look like the Vietnam most
veterans probably remember. China Beach was a combination
evacuation hospital and USO entertainment center near the
big U.S. base of Da Nang, on the South China sea. Most of
the stories revolved around McMurphy, a conscientious
nurse who had affairs with pilot Natch and several others
who passed through the base. Her true love was Dr. Dick,
but he was married; although his marriage was troubled,
their love was never to be. Early episodes also featured
Laurette, a professional singer with plans for the big time;
Wayloo Marie, an ambitious on-air personality; and Cherry,
a Red Cross worker who was killed in the 1968 Tet
Offensive. Others whose lives and loves unfolded over
the years included officious Major Lila; her assistant,
ambitious K.C.; and Dodger, who fathered an Amerasian
child. Adding some black humor were sarcastic Beckett,
who ran the morgue, and portly Holly, the Donut Dolly.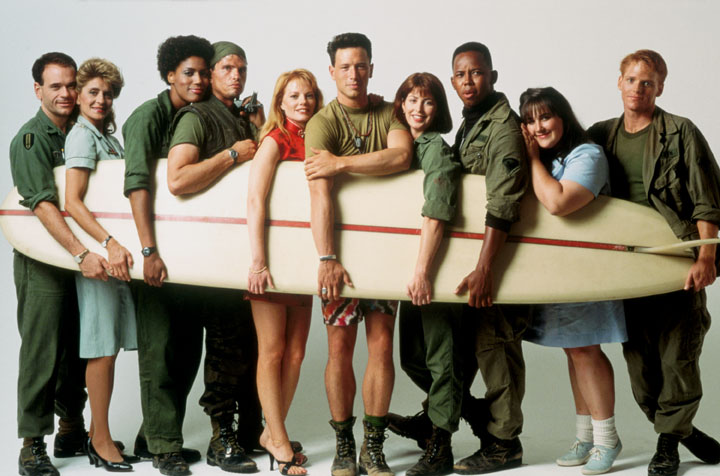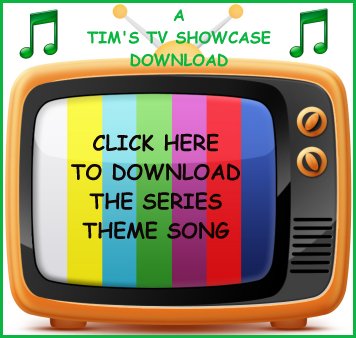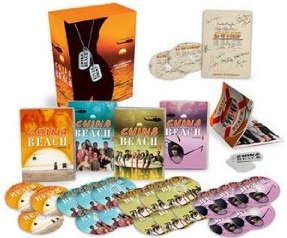 Click on the image above to purchase the complete series on DVD!

Click HERE to purchase TV books and videos!
---


Look for China Beach in TV Land.
Episode Guide
From EpGuides.com

China Beach
From TV.com

China Beach
From Wikipedia

China Beach
From The Internet Movie Database


These links were last tested April 2014.
---
Check out this classic TV Guide cover...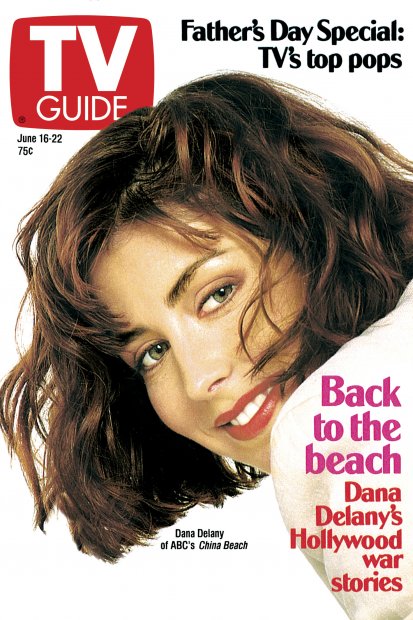 ---