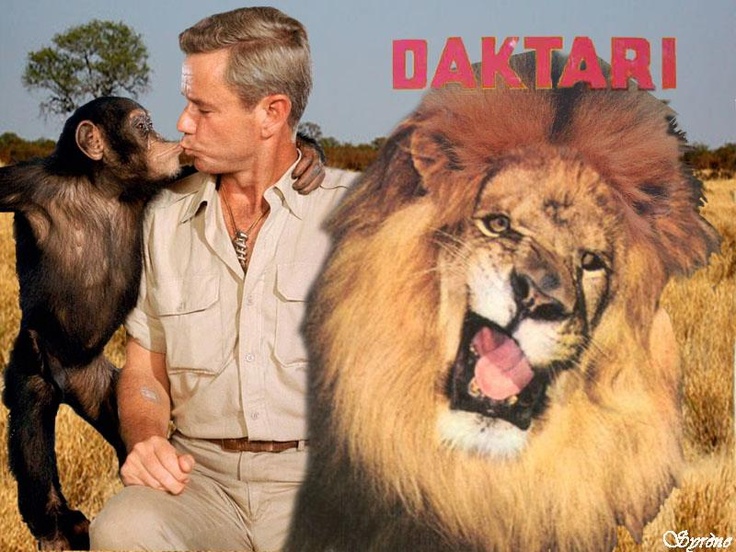 ---
January 11, 1966 - January 15, 1969
CBS Adventure Series
89 Episodes

Cast:
| | |
| --- | --- |
| Dr. Marsh Tracy: | Marshall Thompson |
| Paula Tracy: | Cheryl Miller |
| Jack Dane: | Yale Summers |
| Hedley: | Hedley Mattingly |
| Mike: | Hari Rhodes |
| Bart Jason: | Ross Hagen |
| Jenny Jones: | Erin Moran |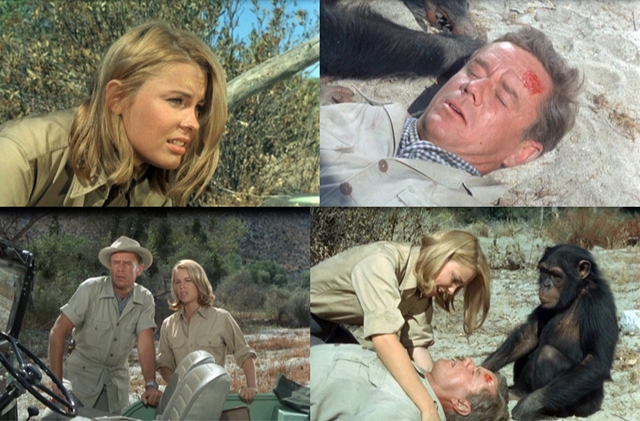 A spin-off from the 1965 movie Clarence, the Crosseyed
Lion, Daktari was filmed entirely on location at Africa, U.S.A.,
a wild animal park in Los Angeles, California. The series
told the story of an American doctor and his daughter living
in Africa. Dr. Marsh Tracy was a veterinarian who ran an
animal study center with the assistance of his daughter Paula,
an American named Jack Dane, and a native named Mike. The
Tracys had two distinctive pets, a lion named Clarence and
a chimpanzee named Judy. Also featured was Hedley, the
British game warden, who often called on Marsh for help in
dealing with the animals, natives, and poachers. Added to
the cast in 1968 were Bart Jason, a former ranger and hunter
who had become a guide for camera safaris, and Jenny Jones, a
7-year-old orphan who became part of the Tracy house.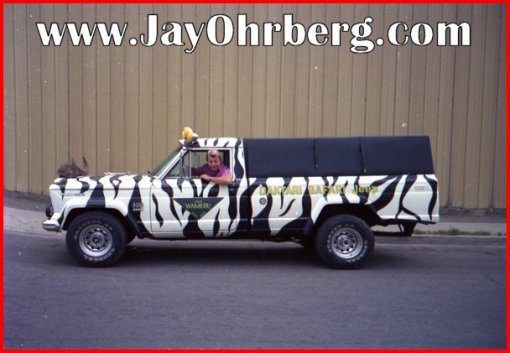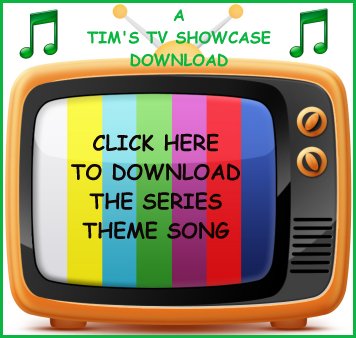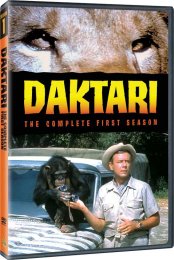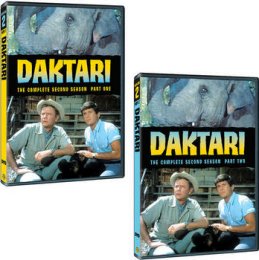 Click on the images above to purchase seasons one and two on DVD!

Click HERE to purchase TV books and videos!
---

Episode Guide
From EpGuides.com

Daktari
From TV.com

Daktari
From Wikipedia

Daktari
From The Internet Movie Database


These links were last tested June 2016.
---
Check out these classic TV Guide covers...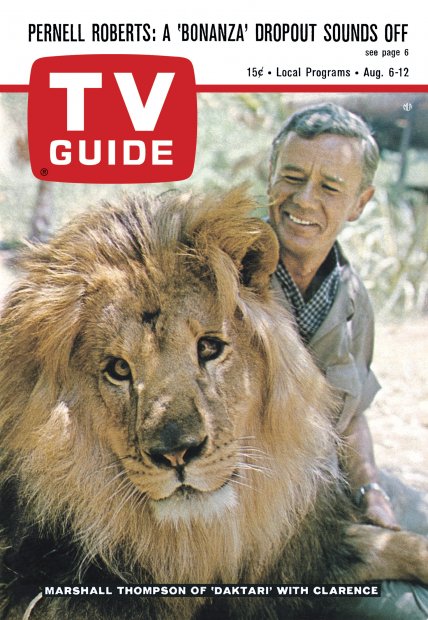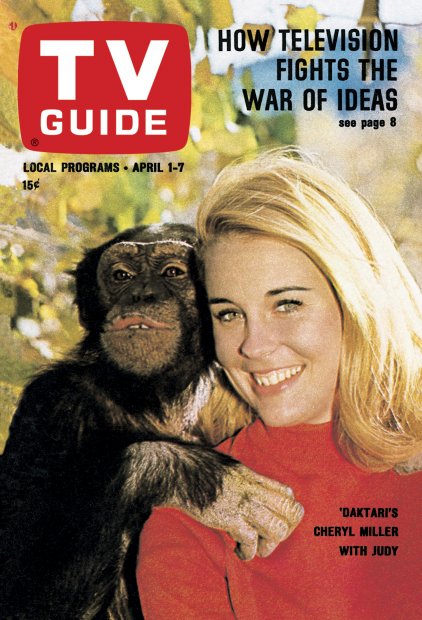 ---