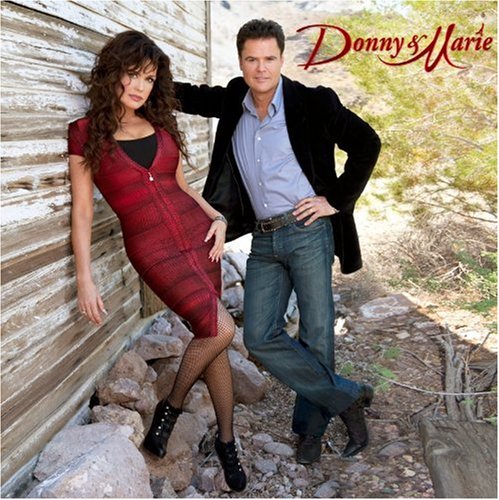 ---
January 16, 1976 - May 6, 1979
ABC Musical Variety Series

Cast:
| | |
| --- | --- |
| Himself: | Donny Osmond |
| Herself: | Marie Osmond |
| Himself: | Alan Osmond |
| Himself: | Wayne Osmond |
| Himself: | Merrill Osmond |
| Himself: | Jay Osmond |
| Himself: | Jimmy Osmond |
| Himself: | Johnny Dark |
| Themselves: | The Ice Vanities |
| Themselves: | The Ice Angels |
| Themselves: | The Disco Dozen |
| Himself: | Jim Connell |
| Himself: | Larry Larsen |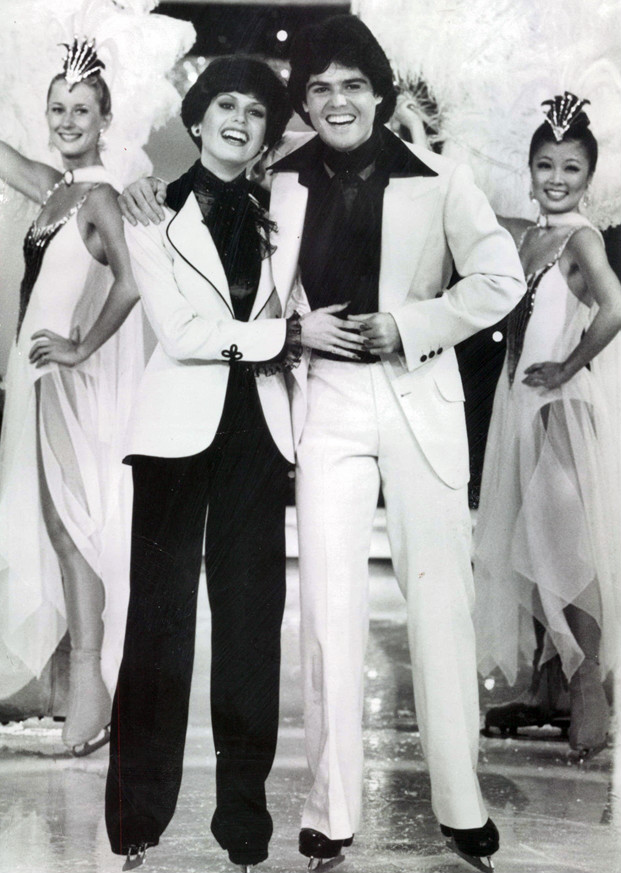 Sid and Marty Krofft, of animated cartoon fame, originally
produced this teenage variety hour. 18-year-old Donny and
his 16-year-old sister Marie were the stars of the show, which
also featured other members of the popular musical family,
who were raised Mormons in Utah, ranging in age from Jimmy
(12) to Alan (26). Despite his youth, Donny was a showbiz
veteran by the time this variety show premiered, having made
his TV debut at age 4 singing "You Are My Sunshine" on
The Andy Williams Show. In order to keep up the clan's
youthful appearance, Merrill introduced another Osmond--his
6-month-old son Travis--to the family on an early telecast.

The format was the usual mixture of comedy and songs, with
a liberal sprinking of the Osmonds' teenybopper hits. The
comedy often made fun of Donny's toothy, super-wholesome
appearance, as when his brothers ganged up and dumped
him into a gigantic nine-foot whipped creame pie in one 1976
telecast. "I think I finally made a big splash on television,"
Donny said. The second season, in September 1977, brought
changes, as a new production team took over in an attempt
to give the show a more "adult" look. Much was made of Marie's
stunning new wardrobe, designed by Bob Mackie, and her
18th birthday party was telecast in October 1977. However,
Donny and Marie remained, at heart, a homey affair. Tired of
the tinsel and glitter of Hollywood, the entire Osmond clan
packed up and moved back to their hometown of Orem, Utah,
in late 1977; all subsequent telecasts originated from the
elaborate studio facility built by the Osmonds at a cost of
$2.5 million, to house their various TV and film activities.

The first episode taped in Orem was the 1977 Christmas
show, which starred Paul Lynde, the Mormon Tabernacle
Choir, and 28 members of the immediate Osmond family.

Midway through the third and final season, Donny turned
21 (and to prove it had his wife Debbie on the show!). In
January 1979 The Donny & Marie Show moved to Sunday
night and was rechristened The Osmond Family Show.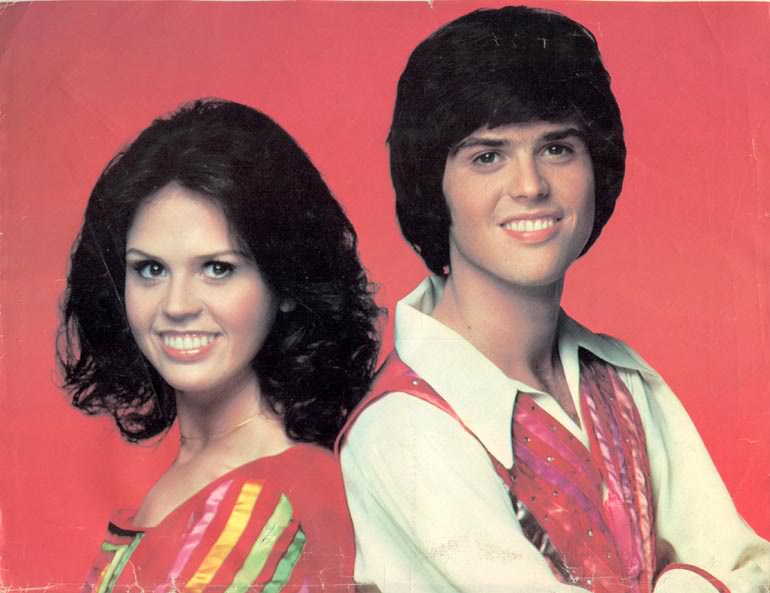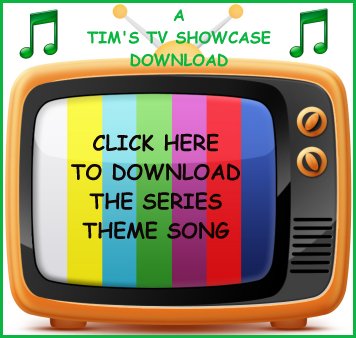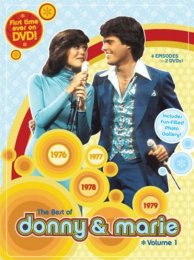 Click on the image above to purchase The Best of Donny & Marie on DVD!

Click HERE to purchase TV books and videos!
---

The Donny & Marie Show
From TV.com

The Osmond Family
From Wikipedia

The Donny & Marie Show
From The Internet Movie Database


These links were last tested November 2013.
---
Check out these classic TV Guide covers...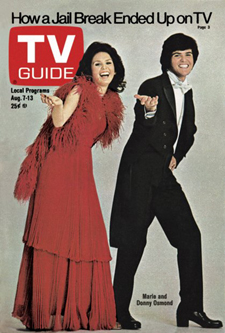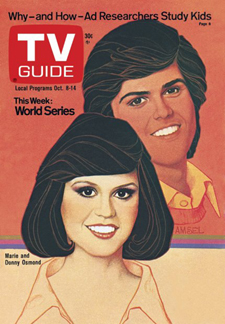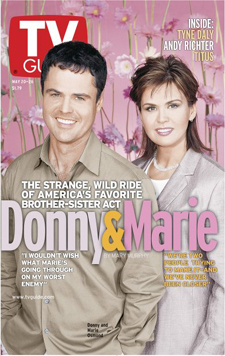 ---