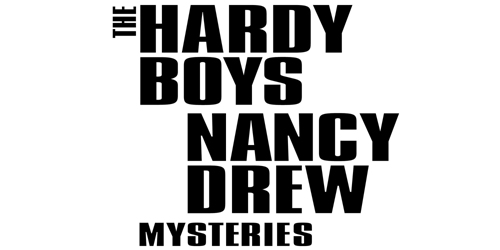 ---
January 30, 1977 - January 14, 1979
ABC Adventure Series

Cast:
| | |
| --- | --- |
| Joe Hardy: | Shaun Cassidy |
| Frank Hardy: | Parker Stevenson |
| Fenton Hardy: | Edmund Gilbert |
| Callie Shaw: | Lisa Eilbacher |
| Aunt Gertrude: | Edith Atwater |
| Nancy Drew: | Pamela Sue Martin |
| | Janet Louise Johnson |
| Carson Drew: | William Schallert |
| George Fayne: | Susan Buckner |
| Bess: | Ruth Cox |
| Harry Gibbon: | Phillip R. Allen |
| Harry Hammond: | Jack Kelly |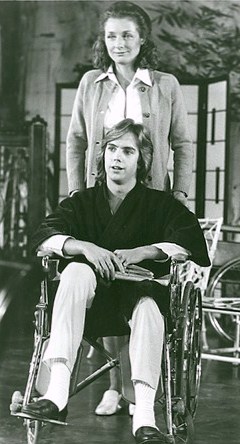 The adventures of 16-year-old Joe and 18-year-old
Frank Hardy, the teenage detective sons of world-famous
investigator Fenton Hardy, were the basis of this series.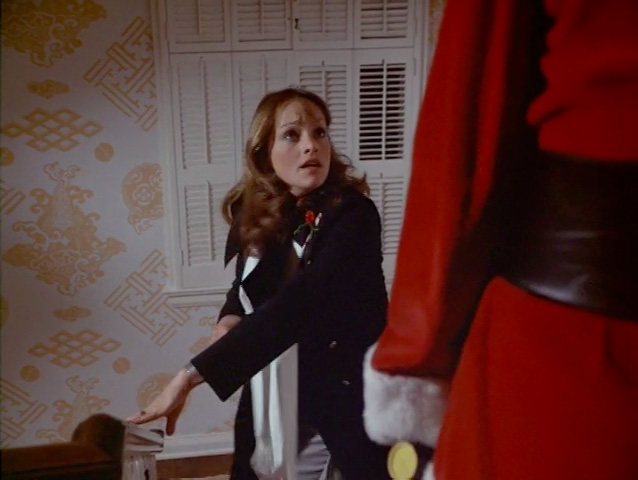 Their exploits were usually on the nonviolent side, involving
ghosts, missing persons, smugglers, and other "mysteries"
rather than violent action. Often they had a contemporary
youth orientation, to appeal to the teenagers who made up
much of the audience to this show, as when the boys traveled
to Europe to Transylvania to attend a rock concert at Dracula's
Castle, where they encountered strange goings-on. Helping
out were Callie, who worked part-time in Fenton Hardy's
detective agency, and Aunt Gertrude. Added in 1978 were
federal agent Harry Gibbon and CIA operative Harry Hammond.


At first the series alternated on Sunday nights with The Nancy
Drew Mysteries, which starred Pamela Sue Martin in the
title role. In the fall of 1977 the Hardy Boys and Nancy Drew
appeared jointly in some episodes, and then in February
1978, the two programs were combined into one, with all
three leads appearing together regularly. Unhappy with the
elimination of her separate series, Pamela Sue Martin
left the program and was briefly replaced by 18-year-old
Janet Louise Johnson. The character of Nancy Drew was
dropped altogether in the fall of 1978, and the title was
shortened at the start of Season 2 to The Hardy Boys.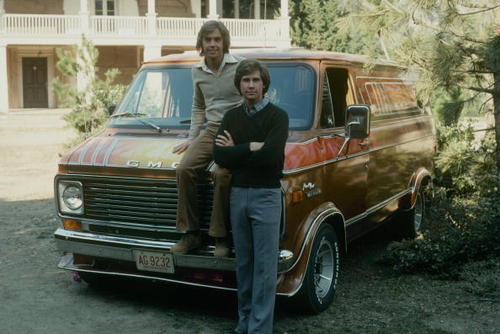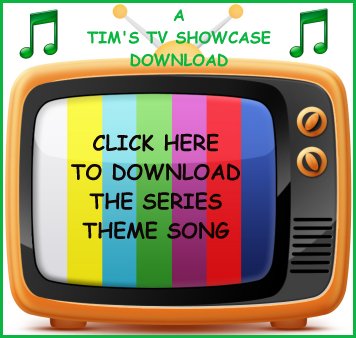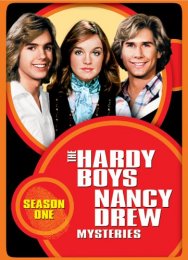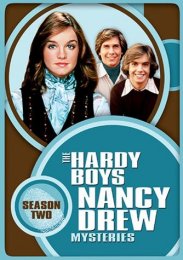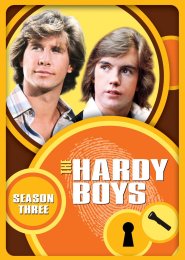 Click on the images above to purchase seasons one through three on DVD!

Click HERE to purchase Hardy Boys videos!
---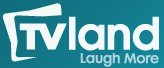 Look for The Hardy Boys in TV Land.
Episode Guide
From EpGuides.com

The Hardy Boys
From TV.com

The Hardy Boys/Nancy Drew Mysteries
From Wikipedia

The Hardy Boys/Nancy Drew Mysteries
From The Internet Movie Database


These links were last tested January 2014.
---
Check out this classic TV Guide cover...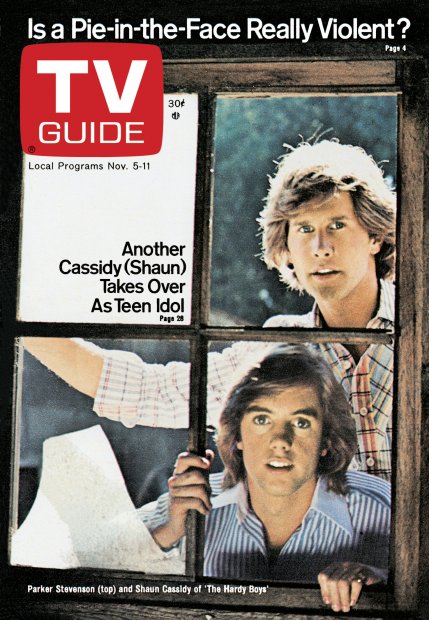 ---