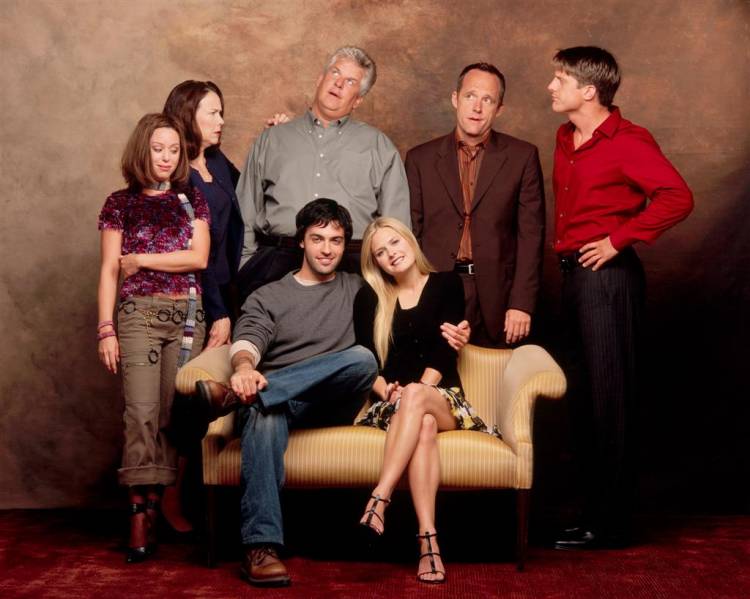 ---
October 1, 2003 - April 6, 2004
ABC Situation Comedy
22 Episodes

Cast:
| | |
| --- | --- |
| Bobby O'Neil: | Reid Scott |
| Mason "Mace" O'Neil: | Lenny Clarke |
| Audrey O'Neil: | Harriet Samson Harris |
| Maddy O'Neil: | Paige Moss |
| Liz Stoddard-Banks: | Maggie Lawson |
| Philip Stoddard: | John Benjamin Hickey |
| Simon Banks: | Christopher Sieber |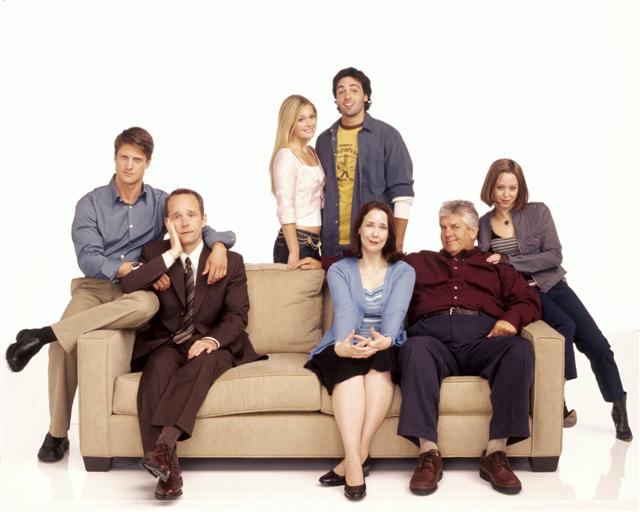 Two young lovebirds struggled to blend their polar-
opposite families in this cliche-ridden sitcom. Bobby was
a blue-collar guy's guy who liked sports and bartended at
his father's Boston bar, O'Neil's Pub. His fiancee Liz was
a WASPy Harvard student and bubbly chatterbox, given to
intellectual pursuits. As if that was not enough to cue the
laugh track, their families might as well have been from
different parents. Mace was Bobby's blustery Irish Catholic
dad, Audrey his earthy, sensible mom, and Maddy his
sexy-but-dumb sister. Liz, on the other hand, had two dads,
having been raised since birth by a gay couple, fluttery art
gallery owner Philip and somewhat more grounded school-
teacher Simon. Much of the humor stemmed from the clash
between meat-and-potatoes Mace and well-healed, over-
the-top Philip, both obstinate, but both wanting to see
their children happy. 2 episodes remained unaired.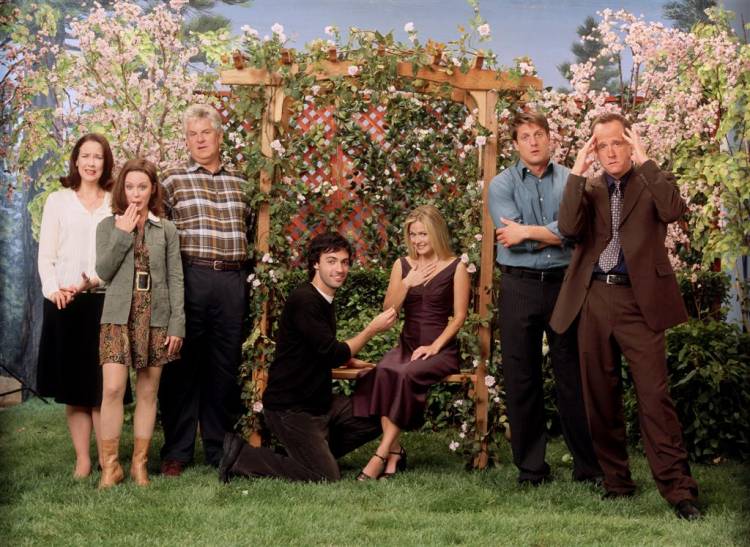 Click HERE to purchase TV books and videos!
---

Episode Guide
From EpGuides.com

It's All Relative
From TV.com

Lenny Clarke
From Wikipedia

It's All Relative
From The Internet Movie Database


These links were last tested April 2014.