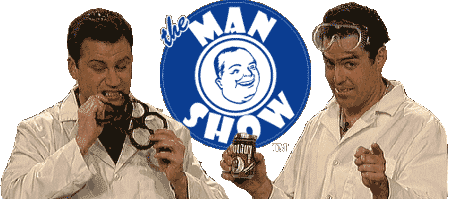 ---
Premiered June 16, 1999
Comedy Central Variety Series

Hosts:
Adam Carolla
Jimmy Kimmel
Joe Rogan
Doug Stanhope

Announcer:
Bill Foster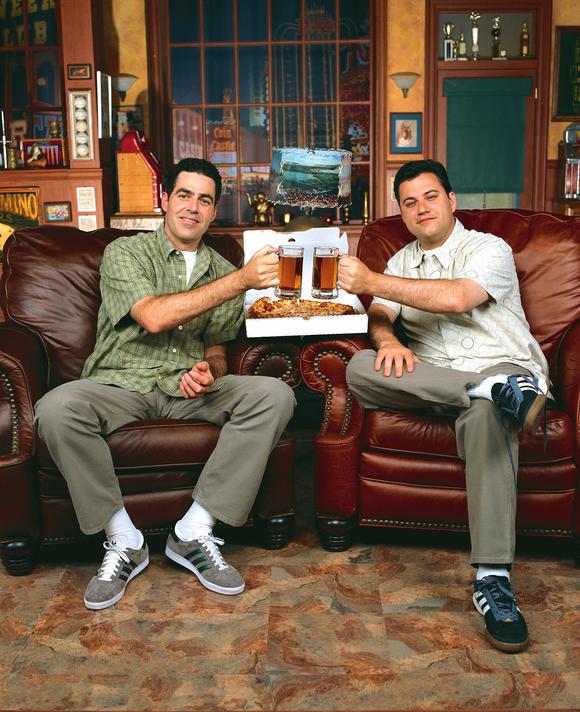 The Man Show simultaneously celebrated and lampooned the
stereotypical loutish male perspective in a sexually charged,
humorous light. The show consisted of a variety of pre-recorded
sketches and live in-studio events, usually requiring audience
participation. The Man Show is particularly well known for its
buxom female models, the "Juggy Dance Squad," who would
dance in themed, revealing costumes at the opening of every
show, and in the aisles of the audience just before The Man
Show went to commercial break and end the shows with the
"Girls on Trampolines" segment. The first year of The Man
Show featured entertainer Bill Foster, who died of Prostate
Cancer at age 67 just before taping started for the 2nd season,
as the show's emcee. Foster specialized in chugging two
beers in record time and singing lewd drinking songs. He
would close every episode by leading the audience in the
German drinking toast Zicke Zacke Zicke Zacke Hoi Hoi Hoi.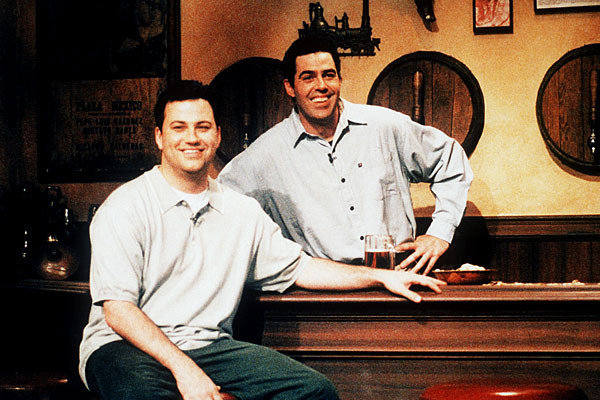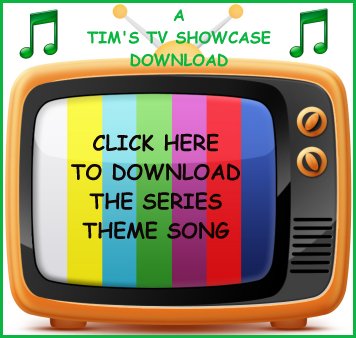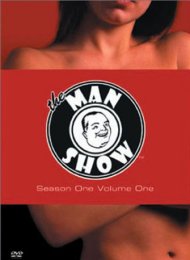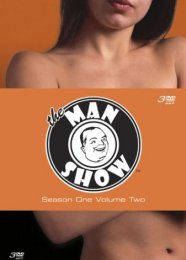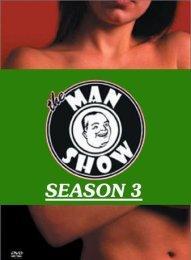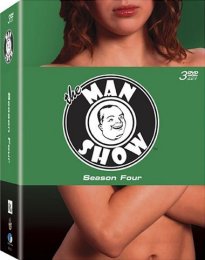 Click on the images above to purchase seasons one through four on DVD!

Click HERE to purchase TV books and videos!
---

The Man Show
From TV.com

The Man Show
From Wikipedia

The Man Show
From The Internet Movie Database


These links were last tested September 2013.