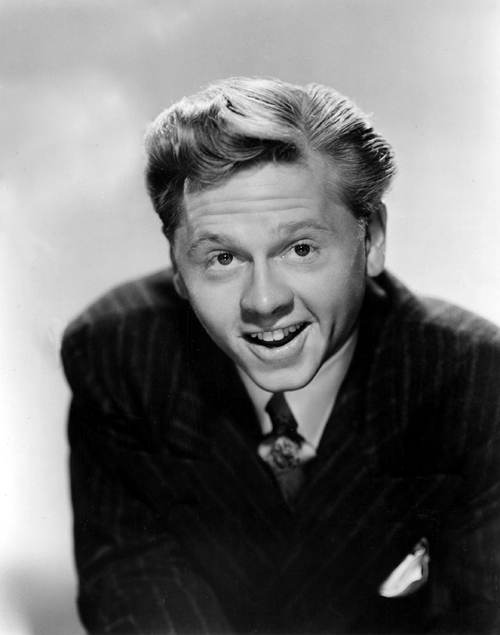 Hollywood mourns the loss of an entertainment legend, as Joe Yule, Jr. (better known professionally as Mickey Rooney), has died at age 93.

Mickey Rooney died on April 6, 2014 of natural causes at his Los Angeles, California home, surrounded by his family.

Ninion Joseph Yule, Jr. was born on September 23, 1920 in New York City, New York, the son of Scottish immigrants Joe Yule, Sr. & Nell Carter, who split up & divorced when Joe, Jr. was just 2 years old.

Joe, Jr. soon after began his career starring as Mickey McGuire in a series of films as a child actor before starring during the 1930s to 1950s in a series of Andy Hardy films for MGM, which made Joe a star under the stage name Mickey Rooney.

After his MGM contract ended, Joe starred in 2 short-lived sitcoms: "Hey Mulligan," a short-lived 1954 sitcom for NBC, and "Mickey," a short-lived 1964 sitcom on ABC.

His 1st marriage, to then-aspiring actress Ava Gardner, ended in divorce in 1943 after just 1 year. 7 other failed marriages (including one that resulted in sons Tim & Joe III, known professionally as Tim Rooney & Mickey Rooney, Jr.) followed suit until Joe, Jr. found everlasting love in aspiring Country singer Jan Chamberlain, whom he married in 1978 and remained married until his death.

In 1979, Joe, Jr. returned to the big screen starring in an MGM film called "The Black Stallion," later adapted into a TV series in 1990 for the Family Channel (today known as ABC Family).

After 8 decades in entertainment, including 3 upcoming roles in feature films to come in the coming year, the curtain has closed on the life & career of Joe Yule, Jr. As Mickey Rooney, however, his memory will live on thanks to countless films & TV shows that are now available wherever DVDs & Blu-Rays are sold.