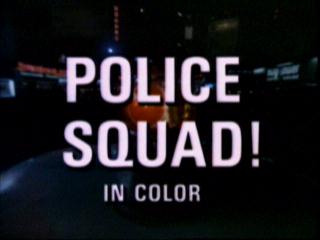 ---
March 4, 1982 - July 8, 1982
ABC Situation Comedy

Cast:
| | |
| --- | --- |
| Det. Frank Drebin: | Leslie Nielsen |
| Capt. Ed Hocken: | Alan North |
| Ted Olson: | Ed Williams |
| Johnny the Snitch: | William Duell |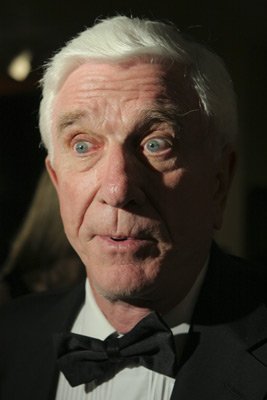 The creators of the movie Airplane! brought their bent
humor to television in this short-lived series. The setting
was a "large American city," where straight-faced Detective
Frank Drebin and his loyal Captain Hocken investigated
puzzling cases filled with sight-gags and non sequitors. In
the opening episode they arrived at the scene of a murder
to find a chalk outline of the body with Egyptian hieroglyphics
alongside, the police photographer taking a picture of a grinning
policeman posing with the corpse, and a witness who had a hard
time talking through her braces. Parked nearby was a police
car, with big letters on the hood reading POLICE CAR.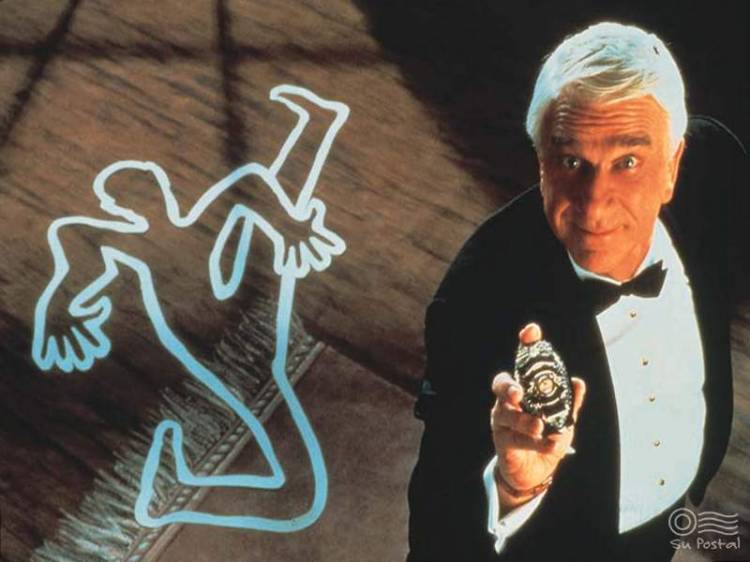 Click HERE to download theme song.
(Theme song provided by Todd Fuller's Sitcoms Online.)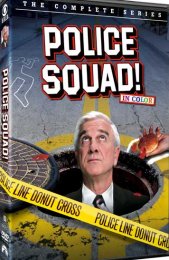 Click on the image above to purchase the complete series on DVD!

Click HERE to purchase Police Squad videos!
---


Look for Police Squad on Comedy Central.
Episode Guide
From EpGuides.com

Police Squad
From TV.com

Leslie Nielsen
From Wikipedia

Police Squad
From The Internet Movie Database


These links were last tested March 2016.