---
September 12, 1954 - March 17, 1957
CBS Situation Comedy - 104 Filmed Episodes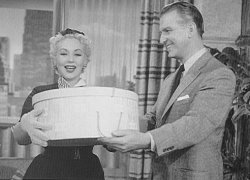 Cast:
| | |
| --- | --- |
| Susie McNamara: | Ann Sothern |
| Peter Sands: | Don Porter |
| Cagey Calhoun: | Jesse White |
| Sylvia Platt: | Joan Banks |
| The drugstore boy: | Joseph Nartocana |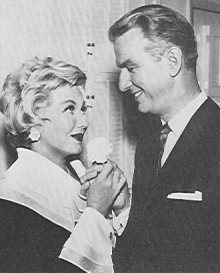 The misadventures of Susie, McNamera, the private
secretary to Peter Sands, a very successful New York
talent agent. Susie was attractive, efficient, and
conscientious, but she also couldn't tell when her
responsibilities to her boss ended, and, as a result,
kept getting mixed up in his personal life. Vi Praskins,
the agency's receptionist/switchboard operator, was
Susie's friend, as was Sylvia, although the latter was
often vying with Susie for the attentions of a partic-
ularly attractive man. Peter's chief competition in
the talent business was fast-talking, loudmouthed,
cigar-smoking Cagey Calhoun.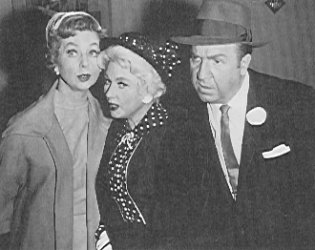 This series also went under the title "Susie" and
"The Adventures of Susie." Repeats of the series
were aired in primetime on NBC during the
summers of 1953 and 1954.

Click HERE to download theme song.
(Theme song provided by Todd Fuller's Sitcoms Online.)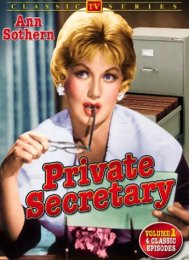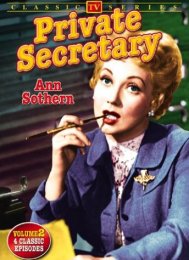 Click on the images above to purchase Private Secretary on DVD!


Click HERE to purchase TV books and videos!
---

Ann Sothern Page
By Denny Jackson

Episode List
By Des Martin

Private Secretary
From The Internet Movie Database

Private Secretary
From TV.com

Private Secretary
From Wikipedia

Private Secretary
From Todd Fuller's Sitcoms Online
These links were last tested August 2001.
---
Check out this classic TV Guide cover...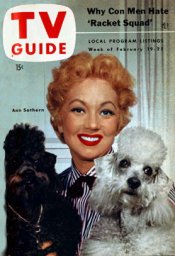 ---