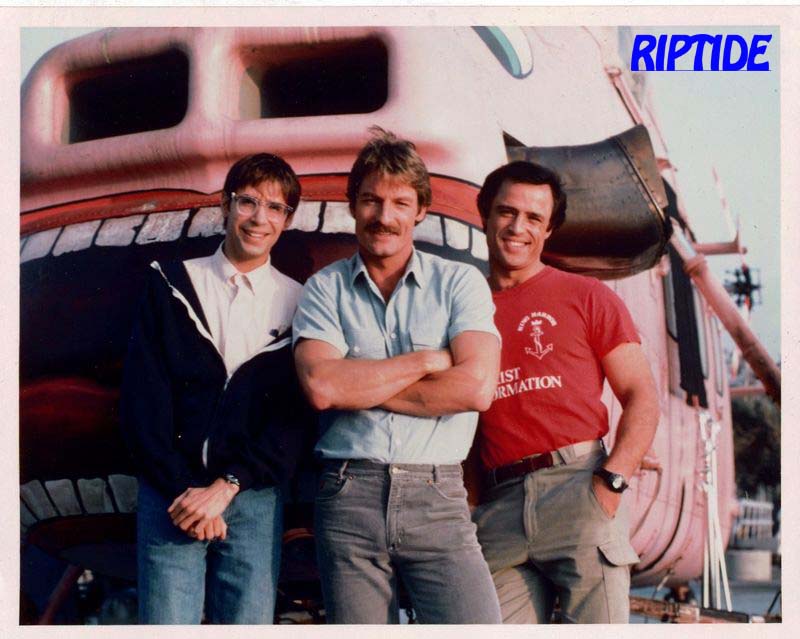 ---
January 3, 1984 - August 22, 1986
NBC Crime Drama
56 Episodes

Cast:
| | |
| --- | --- |
| Cody Allen: | Perry King |
| Nick Ryder: | Joe Penny |
| Murray "Boz" Bozinsky: | Thom Bray |
| Mama Jo: | Anne Francis |
| Lt. Ted Quinlan: | Jack Ging |
| Kirk "The Dool" Dooley: | Ken Olandt |
| ,b>Lt. Joanna Parisi: | June Chadwick |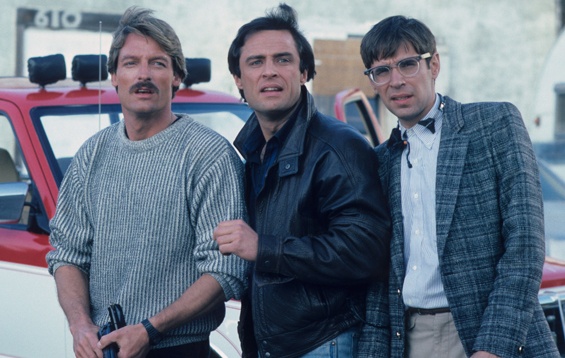 Cody Allen and Nick Ryder were two Southern California
beach bums who decided to go into the private-detective
business. Working from Cody's cabin cruiser, the Riptide,
docked at Pier 56 in King's Harbor, or from their hangout,
the Straightaways Restaurant, they had at least two advantages
over the competition: Cody's speedboat, the Ebbtide, and Nick's
aging but servicable helicopter, the Screaming Mimi.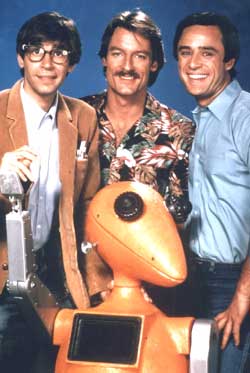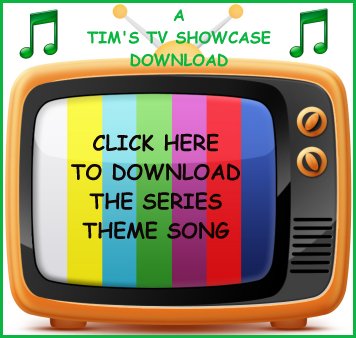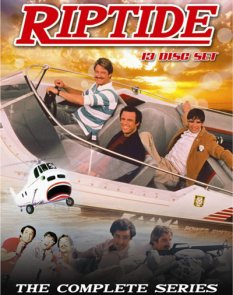 Click on the image above to purchase the complete series on DVD!

Click HERE to purchase TV books and videos!
---


Look for Riptide on The USA Network.
Episode Guide
From EpGuides.com

Riptide
From TV.com

Riptide
From Wikipedia

Riptide
From The Internet Movie Database


These links were last tested February 2017.
---
Check out this classic TV Guide cover...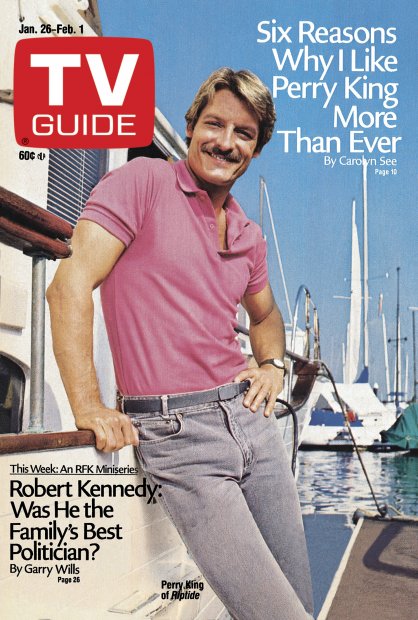 ---