THE
ROYAL
FAMILY
---
September 18, 1991 - May 13, 1992
CBS Situation Comedy
15 Filmed Episodes

Cast:
| | |
| --- | --- |
| Alfonso "Al" Royal: | Redd Foxx |
| Victoria Royal: | Della Reese |
| Elizabeth Royal: | Mariann Aaida |
| Kim Royal: | Sylver Gregory |
| Curtis Royal: | Larenz Tate |
| Hillary Royal: | Naya Rivera |
| Ruth "Coco" Royal: | Jackee Harry |
| Willis Tillis: | Shabaku |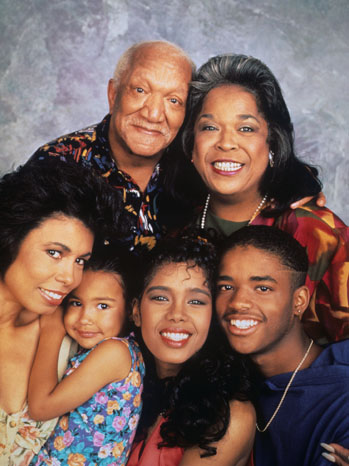 Nearly 15 years after retiring from "Sanford & Son," Redd
Foxx returned to series television as Al Royal, a cranky
Atlanta mailman looking forward to an active retirement with
his loving, if somewhat contentious, wife Victoria. Everything
changed, however, when his daughter Elizabeth arrived with
the news that she was getting divorced from her husband,
Dexter. Al, who had never liked Dexter, thought that was
great news until he found out that Elizabeth was moving back
home with her three children and wanted to go to medical
school. The three grandchildren were almost more than Al
could take--high schoolers Kim and Curtis, who were more
interested in their social lives, and adorable little Hillary.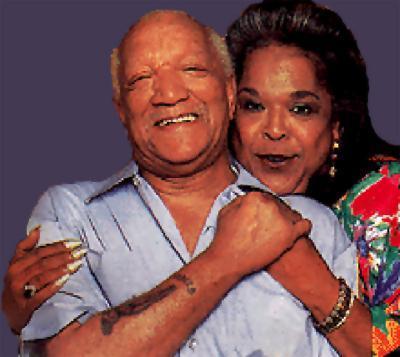 On October 11, 1991, tragedy struck "The Royal Family" when
Redd Foxx, aged 68, dropped dead in real life of a massive
Heart Attack. The series' creator, Eddie Murphy, decided to
honor his friend Redd, whom he'd met while working on the
film "Harlem Nights" in 1988, by having Redd's character, Al
Royal, also pass away, writing Al out of the show. Soon
afterwards, actress Jackee Harry was cast as Ruth Royal,
the eldest Royal daughter, who moved in after Al's death.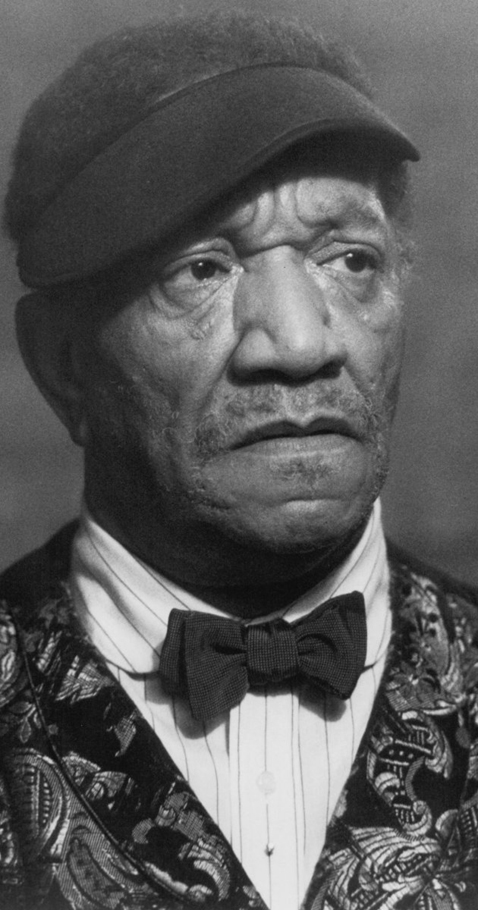 Click HERE to download theme song.
(Theme song provided by Todd Fuller's Sitcoms Online.)



Click HERE to purchase TV books and videos!
---

Episode Guide
From EpGuides.com

The Royal Family
From TV.com

Redd Foxx
From Wikipedia

The Royal Family
From The Internet Movie Database


These links were last tested May 2014.