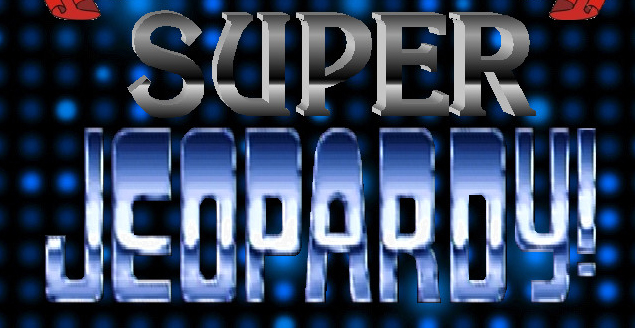 ---
June 16, 1990 - September 8, 1990
ABC Primetime Game Show

Host:
Alex Trebek

Announcer:
Johnny Gilbert


Super Jeopardy! was a limited-run series that aired every
Saturday night at 8 P.M. on the ABC Television Network.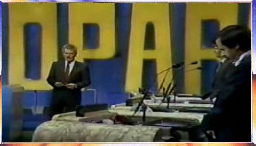 In it, champions from the first 6 seasons of the syndicated
run of Jeopardy! competed against each other for $250,000.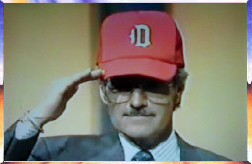 Each game began with a Super Jeopardy! round worth from
200 to 1,000 points, double the point in the Double
Jeopardy! round. As with regular Jeopardy!, each game
ended with a Final Jeopardy! round where the 4 studio
contestants per show wagered all or part of their point
earnings on one final question. The 9 semi-finalists in the
game moved on to the Semi-Finals of 3 contestants per
show until the Series Finale of Super Jeopardy!, where
Bruce Seymour, a writer from Piedmont, California, won
the $250,000 prize. Bob Verini, a New York City actor,
earned $50,000 for finishing in 2nd place, while Dave
Traini, a High School Administrator from Medford Lakes,
New Jersey, won $25,000 for finishing in 3rd place.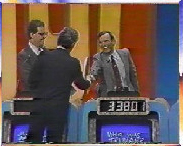 Click HERE to download theme song.
Click on the image below to purchase
Jeopardy - An Inside Look At America's Favorite Game Show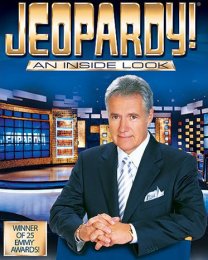 These links were last tested January 2014.
---
Check out this classic TV Guide cover...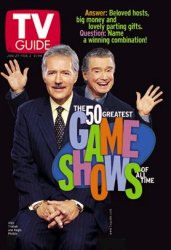 ---