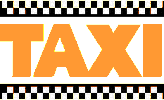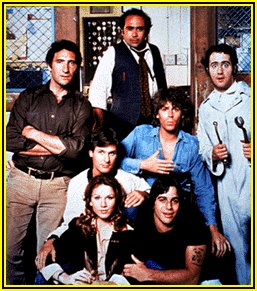 ---
September 12, 1978 - June 15, 1983
ABC & NBC Situation Comedy - 114 Filmed Episodes

Cast:
| | |
| --- | --- |
| Alex Rieger: | Judd Hirsch |
| Bobby Wheeler: | Jeff Conaway |
| Louie De Palma: | Danny DeVito |
| Elaine Nardo: | Marilu Henner |
| Tony Banta: | Tony Danza |
| John Burns: | Randall Carver |
| Latka Gravas: | Andy Kaufman |
| Reverend Jim Ignatowski: | Christopher Lloyd |
| Simka Gravas: | Carol Kane |
| Jeff Bennett: | J. Alan Thomas |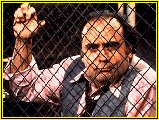 The happy cabbies of New York's Sunshine Cab
Company were the focal point of this comedy.
Cab driving may be fun, but it was just a job
for this crew, most of whom were working part-time
as they tried to make it in other fields. Alex
Rieger, the most experienced and most conservative
of the group, was the only full-time driver. Bobby
Wheeler was a frustrated actor, waiting for his big
break; Elaine Nardo was an art gallery receptionist,
trying to pick up a few extra bucks; Tony Banta,
the boxer who never won a fight; and John Burns, the
student and all-around lost soul. Latka Gravas was
the company's mechanic, of indeterminate nationality
and fractured english, and Louie De Palma was the
dispatcher, a pint-sized petty tyrant who ran things
from a wire cage in the center of the garage.
Joining the cast in the second season was
"Reverend Jim" Ignatowski, a spaced-out ex-hippie.



Click HERE to download theme song.
(Theme song provided by Todd Fuller's Sitcoms Online.)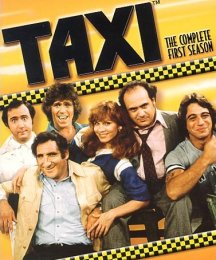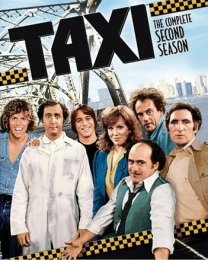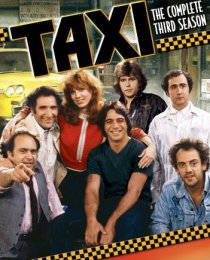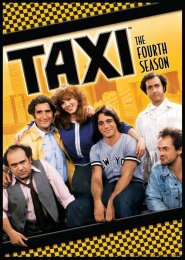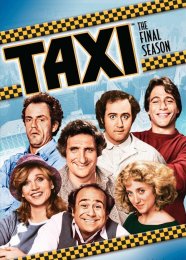 Click on the images above to purchase the complete series on DVD!

Click HERE to purchase TV books and videos!
---

The Andy Kaufman Home Page
By B.K. Momchilov

Episode Guide
From EpGuides.com

Taxi
From The Museum of Broadcast Communications

Taxi
From TV.com

Taxi Message Board
From Todd Fuller's Sitcoms Online

Taxi
From Vince Waldron's Classic Sitcoms

Taxi Tribute
By Heather

Tony Danza
An Official Website
These links were last tested January 2001.
---
Check out these classic TV Guide covers...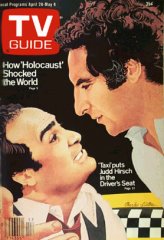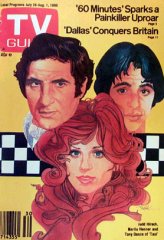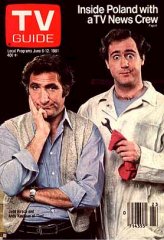 ---