---
September 20, 1984 - April 25, 1992
ABC Situation Comedy - 196 Filmed Episodes

Cast:
| | |
| --- | --- |
| Tony Micelli: | Tony Danza |
| Angela Bower: | Judith Light |
| Samantha Micelli: | Alyssa Milano |
| Jonathan Bower: | Danny Pintauro |
| Mona Robinson: | Katherine Helmond |
| Geoffrey Wells: | Robin Thomas |
| Bonnie: | Shana Lane-Block |
| Jesse Nash: | Scott Bloom |
| Mrs. Rossini: | Rhoda Gemignani |
| Billy: | Jonathan Halyalkar |
| Kathleen Sawyer: | Kate Vernon |
| Andy: | Doug Ballard |
| Hank Thomopolous: | Curnal Achilles Aulisio |
| Fran Thomopalous: | Candy Azzara |
| Marci Ferguson: | Nicole Eggert |
| Al: | Billy Gallo |
| Joe Thomopalous: | Vic Polizos |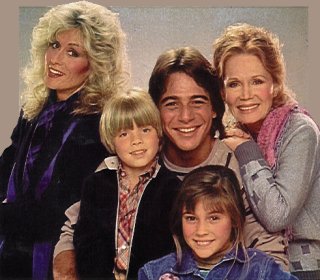 Tony was a former second baseman for the St. Louis
Cardinals and a widower with a young daughter, Samantha.
Fed up with the congestion and bustle of New York City,
he sought refuge working as a domestic for Angela Bower,
the high-powered but somewhat disorganized President of
the Wallace and McQuade advertising Agency, who lived
in suburban Connecticut. Angela, a divorcee with a
rambunctious young son named Jonathan, had doubts about
the arrangement, but her mother, Mona, quicky observed
that "a man can do meaningless, unproductive work as
well as a woman." Tony proved to be very good at his
new job, bringing order to Angela's chaotic household
and providing a needed father figure to Jonathan.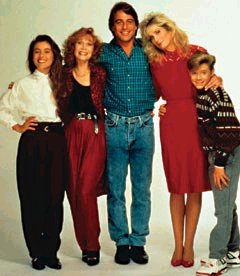 Angela, who worried constantly about her career, was
abruptly fired in 1986, whereupon she opened her own
ad agency, with Mona pitching in. The running theme
of the series was Tony and Angela's evolving
relationship, which must have been one of
the longest courtships in sitcom history.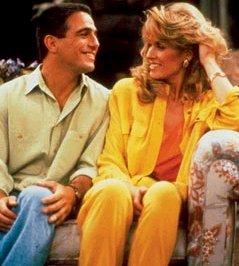 Click HERE to download theme song.
(Theme song provided by Todd Fuller's Sitcoms Online.)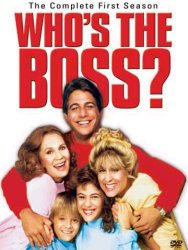 Click on the image above to purchase the complete first season on DVD!




Click HERE to purchase TV books and videos!
---

Alyssa Milano
An Official Website

Episode Guide
From EpGuides.com

Sea of Love
By Jessie Chan

Who's The Boss
From The Internet Movie Database

Who's The Boss
From TV.com

Who's The Boss
From TVGuide.com

Who's The Boss
From Wikipedia

The Who's the Boss? Resource
Fan Site/Author Unknown

Who's The Boss Message Board
From Todd Fuller's Sitcoms Online
These links were last tested August 2001.
---
Check out these classic TV Guide covers...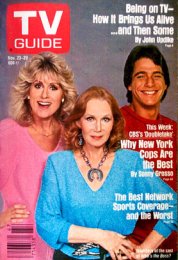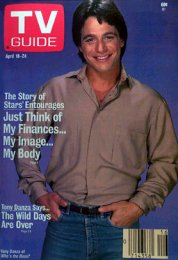 ---