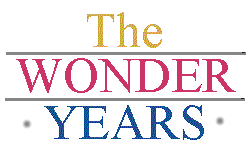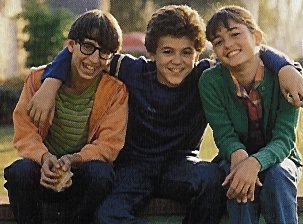 ---
January 31, 1988 - May 12, 1993
ABC Situation Comedy - 115 Filmed Episodes

Cast:
| | |
| --- | --- |
| Kevin Arnold: | Fred Savage |
| Wayne Arnold: | Jason Hervey |
| Karen Arnold: | Olivia d'Abo |
| Norma Arnold: | Alley Mills |
| Jack Arnold: | Dan Lauria |
| Paul Pfeiffer: | Josh Saviano |
| Winnie Cooper: | Danica McKellar |
| Coach Cutlip: | Robert Picardo |
| Becky Slater: | Crystal McKellar |
| Mrs. Ritvo: | Linda Hoy |
| Kirk McCray: | Michael Landes |
| Carla Healy: | Krista Murphy |
| Mr. DiPerna: | Raye Birk |
| Mr. Cantwell: | Ben Stein |
| Doug Porter: | Brandon Crane |
| Randy Mitchell: | Michael Tricario |
| Craig Hobson: | Sean Baca |
| Ricky Halsenback: | Scott Nemes |
| Jeff Billings: | Giovanni Ribisi |
| Michael: | David Schwimmer |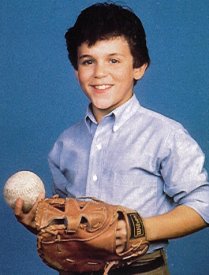 A whimsical view of growing up in suburban America
of the 1960s, as seen through the eyes of a 12-year-
old. In 1968 Kevin was just entering Robert F. Kennedy
Junior High School. Vietnam protests, Beatles music
and America's space program were in the air, but
Kevin's concerns were closer to home. His teenaged
brother, Wayne, existed only to torture and humiliate
him, or so it seemed; his older sister Karen was in
her own world of love beads and social protest.
Mom (Norma) and Dad (Jack) were a little distant,
especially Dad, an intimidating presence who came
home tired from work each day, and always seemed to
get into an argument with someone. The family dog
was Buster. Fitting in at school was an awesome
challenge, shared with best friend Paul and hoped-
for girlfriend Winnie. But Kevin, a rambunctious
kid with an angelic face, would try.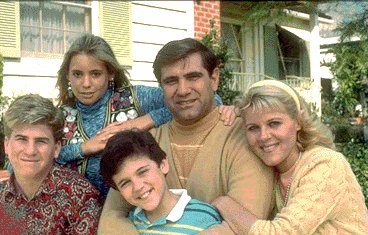 A wide variety of teachers, dates, friends, and
tormentors were seen from time tom time. Perhaps
the most memorable were fearsome Coach Cutlip and
"steady date" Becky, the best alternative to beloved
Winnie. The series was narrated by an unseen, adult
Kevin; news clips and music from the period also
contributed to the nostalgic flavor.

Click HERE to download theme song.
(Theme song provided by Todd Fuller's Sitcoms Online.)




Click HERE to purchase Wonder Years videos!
---

Episode Guide
From EpGuides.com

Episode Guide
By Hu's EpisodeGuides.com

The Wonder Years
By Ayako A. Tanaka

The Wonder Years
From The Museum of Broadcast Communications

The Wonder Years: An American Narrative
By Katy Pearce

The Wonder Years Message Board
From Todd Fuller's Sitcoms Online

The Wonder Years
From TV.com

The Wonder Years
From Wikipedia

Wonder Years Page
By Ahmad Nazri
These links were last tested August 2001.
---
Check out these classic TV Guide covers...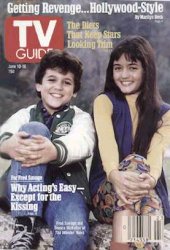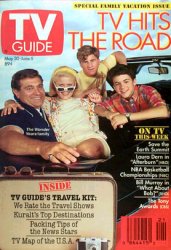 ---